"Minuit à Granville" highlights this ancient walled city in which is nice to live. You can relax by drinking this herbal tea with a lemony taste (the lemon verbena and lemon balm), and with a naturally sweet notes of marjoram. This infusion is ideal at bedtime.
Composition
Marjoram organic bio, verbena organic lemongrass bio, lemon balm bio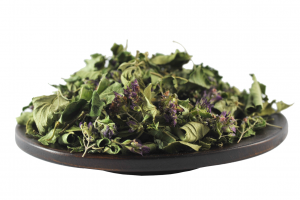 Organic Label Herbal AB labeled by the certification Ecocert
Individual tea bags kraft cardboard case composed of 18 individual bags. Filters are in natural fiber and unbleached. The bottom of the filter leaves to the leaves plenty of room to deploy and thus release their aromas.