This fierce people is an integral part of the history of Normandy because the treaty of Saint-Clair-sur-Epte concluded in 911 by the king of the Franks and Rollon, the main Viking chief, gives birth to Normandy. Their strength lives in this excellent anti-rheumatism infusion with a good taste of ash, blackcurrant and meadowsweet.
Composition
Organic ash, organic blackcurrant, organic meadow.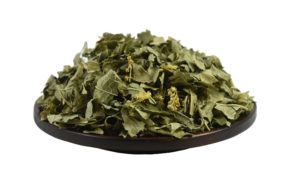 Organic Label Herbal AB labeled by the certification Ecocert
Individual tea bags kraft cardboard case composed of 18 individual bags. Filters are in natural fiber and unbleached. The bottom of the filter leaves to the leaves plenty of room to deploy and thus release their aromas.