This fierce people is an integral part of the history of Normandy because the treaty of Saint-Clair-sur-Epte concluded in 911 by the king of the Franks and Rollon, the main Viking chief, gives birth to Normandy. Their strength lives in this excellent anti-rheumatism infusion with a good taste of ash, blackcurrant and meadowsweet.
Composition
Organic ash, organic blackcurrant, organic meadow.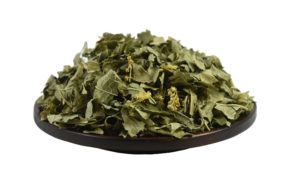 Organic Label Herbal AB labeled by the certification Ecocert
The metal box With its contemporary design, this airtight container is reusable at will. It is ideal to keep the color and the active principles of plants. Do not hesitate to refill it with the Manfolium refills.