"Promenade au Mont Saint-Michel" is a mixture of plants that will make you travel through time. You will find successively the taste of the apple with matricaria chamomilla, lemon balm and mint. Great after the meal!
Composition
Melissa bio, bio matricaria chamomilla bio, peppermint bio. Net Weight: 26 gr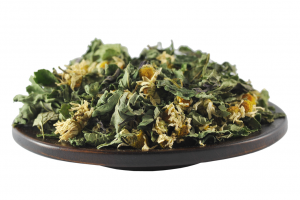 Organic Label Herbal AB labeled by the certification Ecocert
The metal box With its contemporary design, this airtight container is reusable at will. It is ideal to keep the color and the active principles of plants. Do not hesitate to refill it with the Manfolium refills.