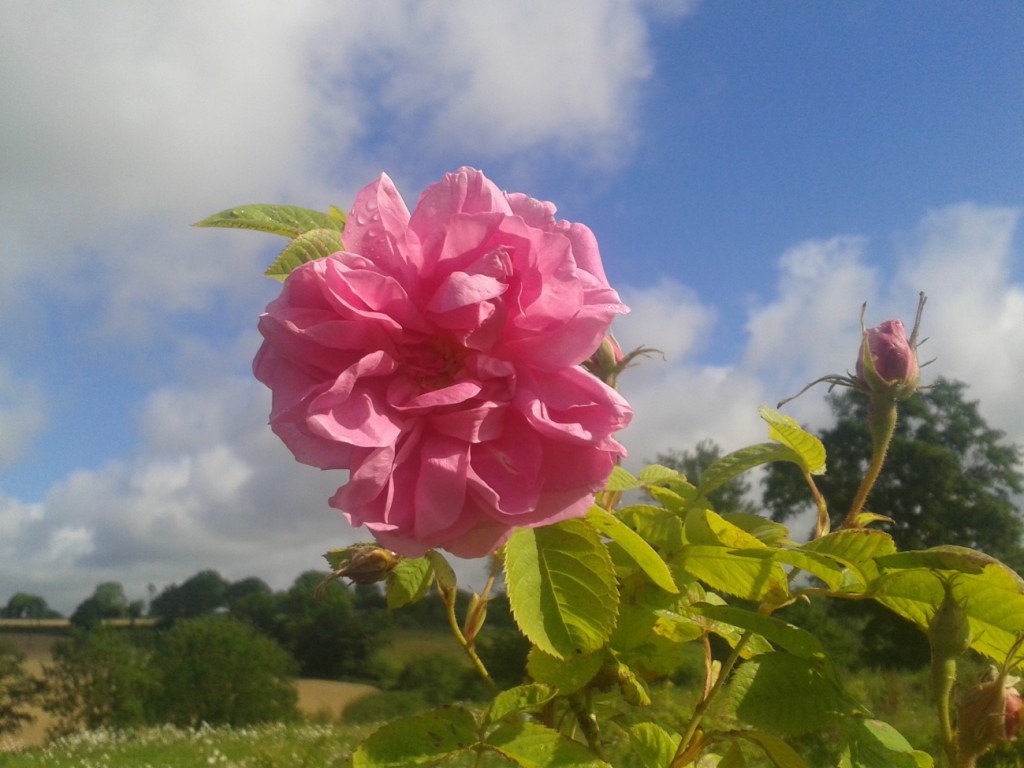 We pick the roses of Damascus in the morning just after the lifting of the dew. They open only in May so no bank holidays for pickers! Their scent inebriates us and embaulmed the dryer very quickly. In 3 or 4 days, the petals are dry and expect to be incorporate in the herbal "Reine Mathilde" or "Grandes Marées".
Its Latin name: Rosa Damascena
Its traditional uses
Damascus roses are known for their virtues: astringent, tonic and laxative.
Damascus rose in Manfolium herbal teas
Its enchanting fragrance is clearly present in the herbal tea "Reine Mathilde". It is delicate and gives a subtle note in the herbal tea "Grande marées."