"Promenade au Mont Saint-Michel" is a mixture of plants that will make you travel through time. You will find successively the taste of the apple with matricaria chamomilla, lemon balm and mint. Great after the meal!
Composition
Melissa bio, bio matricaria chamomilla bio, peppermint bio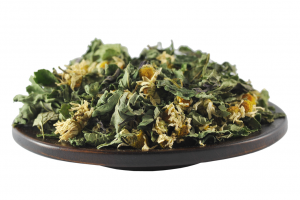 Organic Label Herbal AB labeled by the certification Ecocert
Individual tea bags kraft cardboard case composed of 18 individual bags. Filters are in natural fiber and unbleached. The bottom of the filter leaves to the leaves plenty of room to deploy and thus release their aromas.